A snapshot with a difference today
I did a google search today for Adelaide Photography Studio teen and tween (as you do!) – to my delight we were ranked second on the first page – I believe this is due to our hard work and dedication to our clients and the fabulous effort that our gorgeous Ambassadors and their parents  do in return. We have built a caring community in an often harsh environment. We have come a long way in the last few years since we chose to make this our life!
I have decided you need to know what really makes us tick so here are a few words from my heart – to yours – about why we do what we do…..
Do what you Love – Love what you Do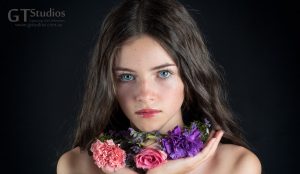 Do you ever wonder why you get up in the morning?
I'm sure we have all had days where we wondered what it would be like if we followed our dream instead of doing what we thought we were expected to do.
Graham and I have always loved photography – over the years it has gone from being a hobby to a major interest to a passion and now a living.
It was at the point that it became a passion that we knew we had some major decisions to make in our life.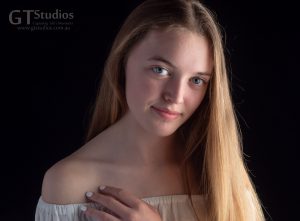 We had been taking photographs for family and friends but circumstances were changing and we were starting to charge for our time. This was a huge step for us – filled with self-doubt we took that leap of faith and set up our business, GT Studios Photography was born. Well, we were not bowled over by customers rushing in however we worked hard to make a name for ourselves.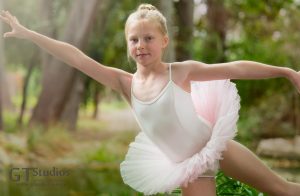 We didn't want to be like every other photographer in the area – we wanted to offer something different. We started by providing a service for anybody who needed a photographer – any style, any genre – we would do it. We soon realised this was no more fulfilling than working in a job that you don't have passion for. We needed to find the area that we loved to photograph.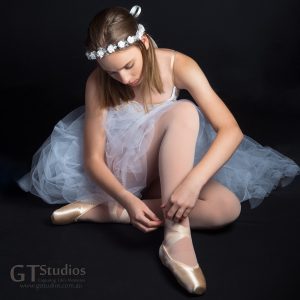 Over the years we have refined our skills and now we provide a very specific service for a small niche group.   That epiphany came after a Family Photo Experience – it was an amazing day – a beautiful Mum, terrific Dad, the cutest little boy and the sweetest little girl. We offered to give the little girl a Princess Photo Experience after her Family Session.
Dad and little brother went to the playground and it was then that the magic truly began for us. This little girl had been amazing during her family session but she was extraordinary as we totally dedicated our skill and attention to her. We saw a depth in her eyes, an understanding in her expression and a gratefulness in her heart.
After the family left we were eager to review the images – hoping that the emotion we felt was not just the electricity in the room but it would translate through to the images and then on to the final prints. We were not disappointed. As we sat together, reviewing each image we were brought to tears – we had found our calling. We both knew at that moment that we were meant to do what we had done that afternoon!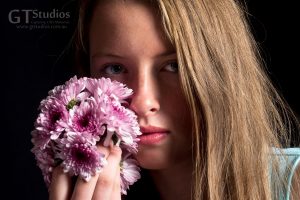 Over the last few years we have refined our craft and now offer many different photo experiences – we offer a pre-session consultation so that we can ensure each girl has a unique photo experience designed around her own personality. Yes – we do have a signature style and so many of our clients fit in to that category which we love but our goal is to find the true essence in the eyes of our girls as we photograph them so that moment can be cherished forever.
Are we still brought to tears when we review our images at the end of a photo session? Oh yes – if we don't feel a raw emotion at the end of the day then we are not doing our job. Every photo experience should be one full of emotion – we laugh, we have fun, we get the best out of our girls, we build them up, we encourage them, we build their self-confidence and self-esteem. They go home exhausted and we are exhausted but we can guarantee that they will have had a day that they will talk about for weeks and remember for years to come!
We try to surround them with a world of positivity for the time they are with us – take them away from the stress of their studies, peers, work – whatever it might be that causes them discomfort.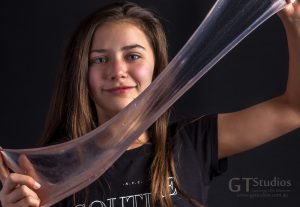 Within two weeks we will review the images and then select the top 100 to present at a review and select session. This time it is our girl and her family's time to feel the raw emotion that comes from seeing images of a girl who became transformed in a way they didn't think possible. As they sit in the darkened theatre and watch the slide show the room is filled with gasps of oohs and aahhs – and some laughs too – we keep it real! By this stage we have had at least two face to face meetings and several more phone, emails, PM's or DM's so we know what sort of image to present! We feel that we begin as strangers but over the journey we become more like friends. It's important to build a trust with your photographer. If it's done properly – this should be someone you come back to for all those important milestones in life!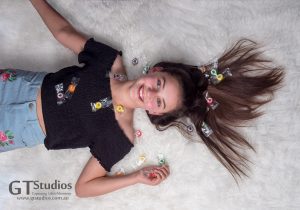 If our hearts speak to your heart today or you think we could help someone you know please drop me an email with your contact details and I will happily give you a call
Capturing LIfe's Moments, Creating Memories
Karen
Phone 0481 190 163
karen@gtstudios.com.au
ww.gtstudios.com.au
Instagram
Facebook